could leave you thinking that it was devoid of ancient culture and made up solely of skincare stores and coffee shops (not a bad thing; these are two aspects of life are something a lot of us would certainly rather not live without, and Seoul does them very much right).
However, culture vultures need not be disappointed. Seoul unfurls with time and exploration, and you will find that, in fact, history and culture permeate through this city in the most unexpected places.
For those of you here for a weekend and without the spare time to aimlessly walk a dynamic city that can leave the best of us exhausted, here my top five historical sites in Seoul:
Seodaemun Prison History Hall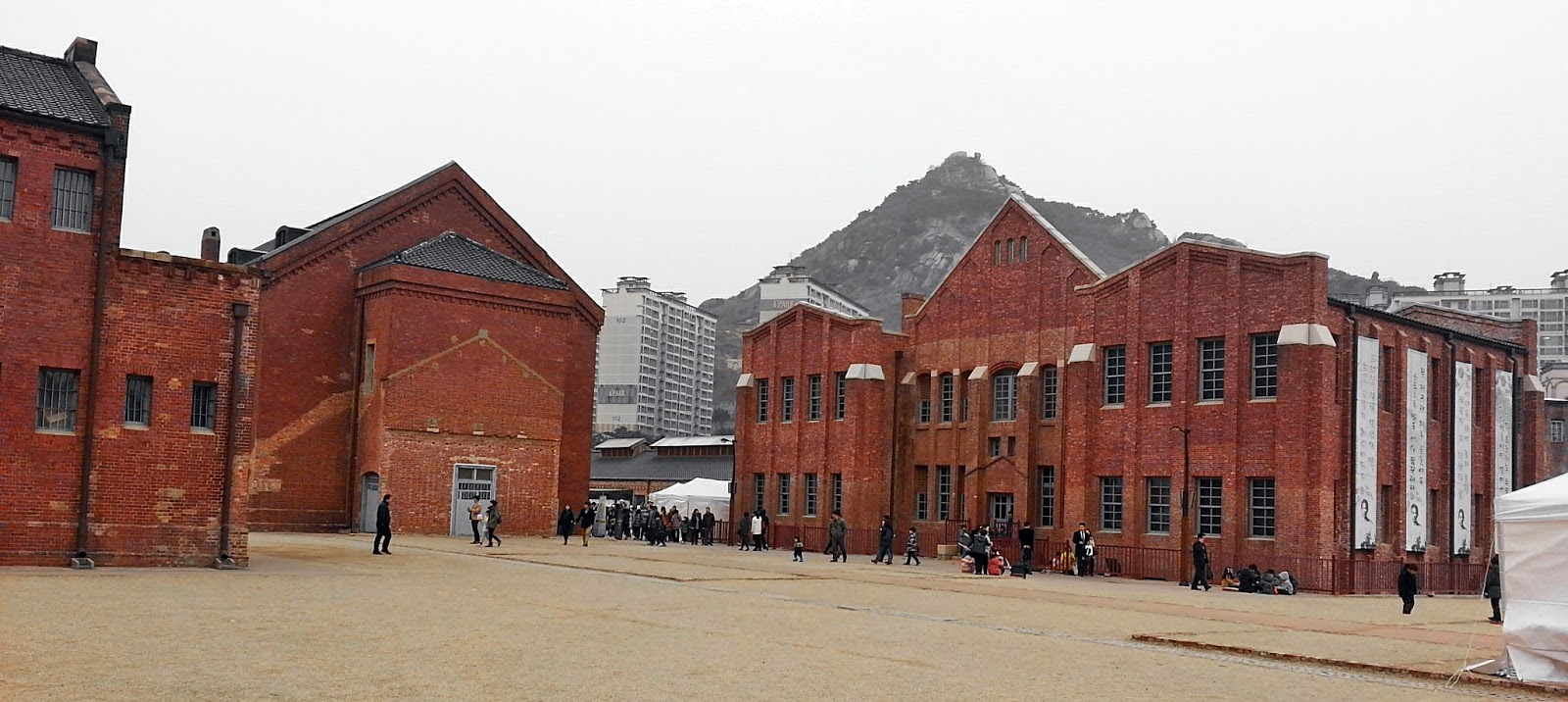 This is a unique and harrowing museum located at the Seodaemun Independence Park. Similar to other museums of this kind (The House of Terror in Budapest, Hoa Lo Prison in Hanoi, to name a few other startling places) you do feel a heavy sense of the tragic history that has happened in Korea. The prison hall was built near the end of the Joseon Dynasty (around 1910) and was were Japanese Soldiers tortured and executed Korean Independence Movement followers during the Japanese occupation of Korea. The History Hall was built in remembrance of Seodaemun Prison, and to salute the Korean patriots. While exploring you'll find seven jail cells, an execution room, an exhibition hall and a basement jail cell where historic figure Yu Gwan-sun died.
Get there by Subway: Dongnimmun Station (Seoul Subway Line 3), Exit 5.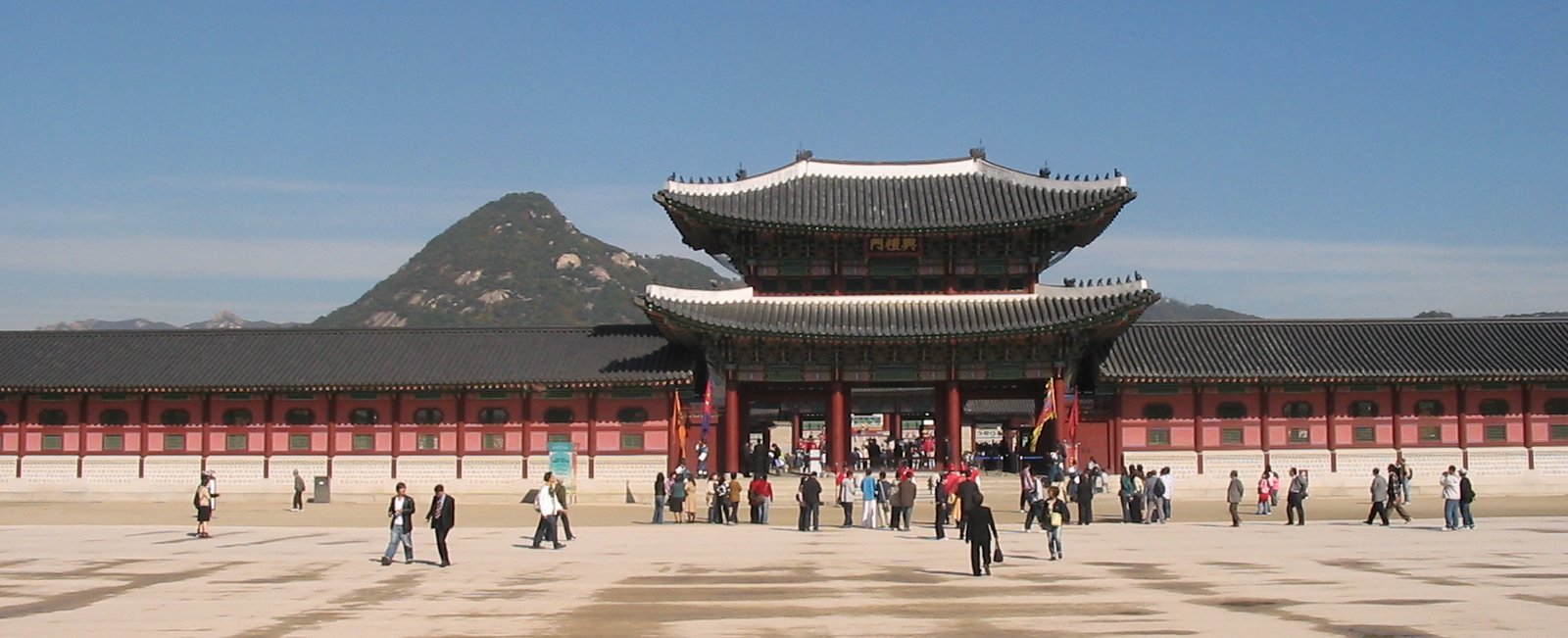 One of the most beautiful spaces in Seoul and great for picture takers, this Confucian shrine and UNESCO listed site which borders Changdeokgung Palace was for centuries a hub of worship for kings of the Joseon dynasty. This 16th-century religious structure is home to many important artifacts, including tablets dispensing wisdom from members of the royal family. It's wonderfully peaceful and an amazing piece of history to explore. It's very similar to The Temple of Literature in Hanoi which is well worth a visit if you're around there.
Get there by subway: Jongno 3(sam)-ga Station (Seoul Subway Line 1, 3, 5) and Exit 11.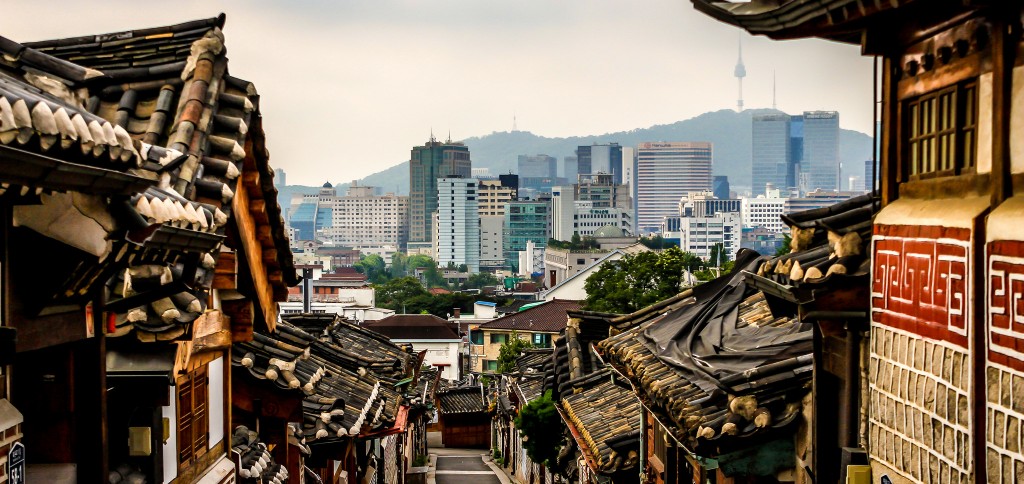 If you want to experience the atmosphere of the Joseon dynasty and want a great place to take memorable pictures, then this place is a must-visit. Not only can you see beautiful 'Hanok houses' but you're very likely to see couples and groups of young women enjoying traditional Korean dress (hanbok) and wandering the small pathways. Why not rent one yourself? There are loads of places you can rent a costume nearby (you can even get free entrance in to the nearby Gyeongbokgung Palace if you're wearing one – though entry there is only 3000 won without one) Once a popular neighborhood among the aristocracy, it's a great place to explore and immerse yourself in history. There is also a museum house which you can explore the grounds of, which maintains all of the traditional aesthetics. Generally, people are urged to be quiet since people do actually live in the houses. There are loads of thing you can do in this area, including a number of museums or simply souvenir shopping.
Get there by subway: Anguk Station (Seoul Subway Line 3), Exit 1 or 2.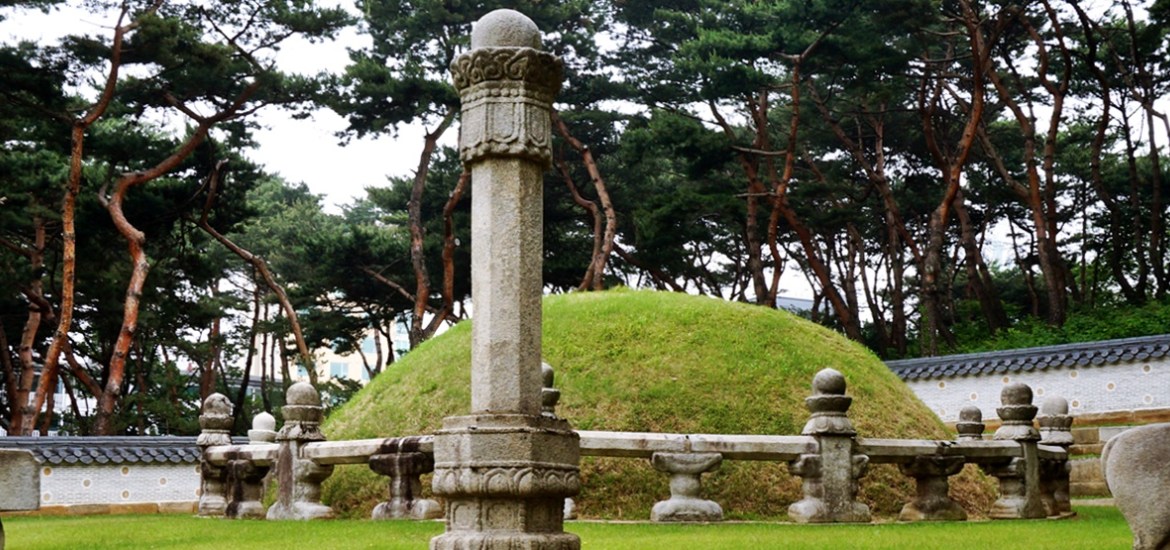 It's hard to believe that there are ancient burial grounds in the middle of Gangnam, but the Seonjeongneung burial grounds hold two Joseon Dynasty kings and one Joseon queen. The westernmost tomb belongs to King Seongjong, the ninth king of the Joseon dynasty. Surrounded by modern buildings, shopping and cafes, you can see your history and do some shopping in the same day. The tombs appear as large mounds so very different to other tombs and burial grounds I've seen while travelling.
Get there by subway: Seolleung Station (Seoul Subway Line 2 & Bundang Line), Exit 10.
Gwanghwamun gate and Gyeongbokgung Palace

Any list would be incomplete without this famous palace. It is truly is fun to explore, and hugely reminiscent of The Forbidden City in Beijing (for those that have been). Gyeongbokgung Palace is commonly referred to as the Northern Palace because its location is farthest north compared to the neighboring palaces of Changdeokgung (Eastern Palace) and Gyeonghuigung (Western Palace) Palace. It was built in 1935 and Gyeongbokgung Palace remains the largest of all five palaces in Seoul. If you arrive at the right time you can check out the changing of the guard. See the Korea tourism website for more details.
To get there by subway: Line 5, Gwanghwamun Station, exit 8 and walk straight. There are actually quite a few exits you can take but this exit offers one of the coolest views in Seoul as you come out.
Get there by subway: Gyeongbokgung Station (Seoul Subway Line 3), Exit 6 & 7.
Special Mention: Bongeunsa Temple -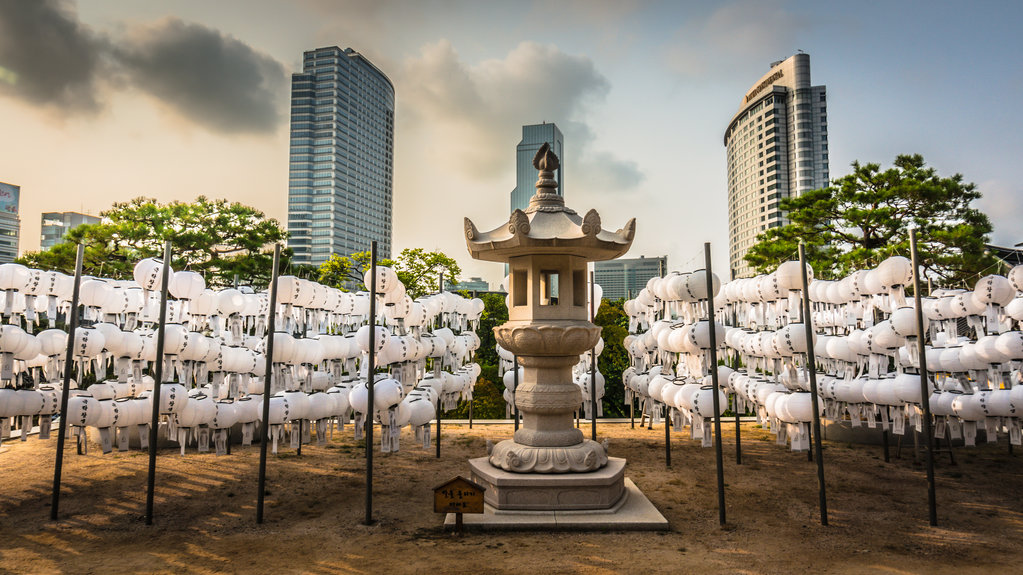 Possibly my favorite temple in Seoul and right in the heart of Gangnam. It's truly beautiful and you can wander around the place for hours, take in the serene atmosphere and get some great pictures. It took me a while to find it as I didn't walk straight from Bongeunsa Temple Station (Seoul Subway Line 9), Exit 1 and instead went from the COEX Mall and am a notoriously bad navigator.
Hope you enjoy these great places around Seoul and have as much fun exploring this city as I do.
Read more interesting post like this on my blog - BOOKS AND BAO