Traveling is the passion of most people around the globe. The more we see photos and videos in the internet about how beautiful our planet can be, the more we want to travel to those destination and add it on our bucket list. However, no matter how hard we want to be like those people we see, we only end up admiring them. Saying that they have more money than we do, that they have less worries and more time to spend, or that we have a lot of problems to settle first, not enough money to spend, or work doesn't leave time to go for a travel. But aren't you just giving out excuses of a possibility because you fear of the unknown?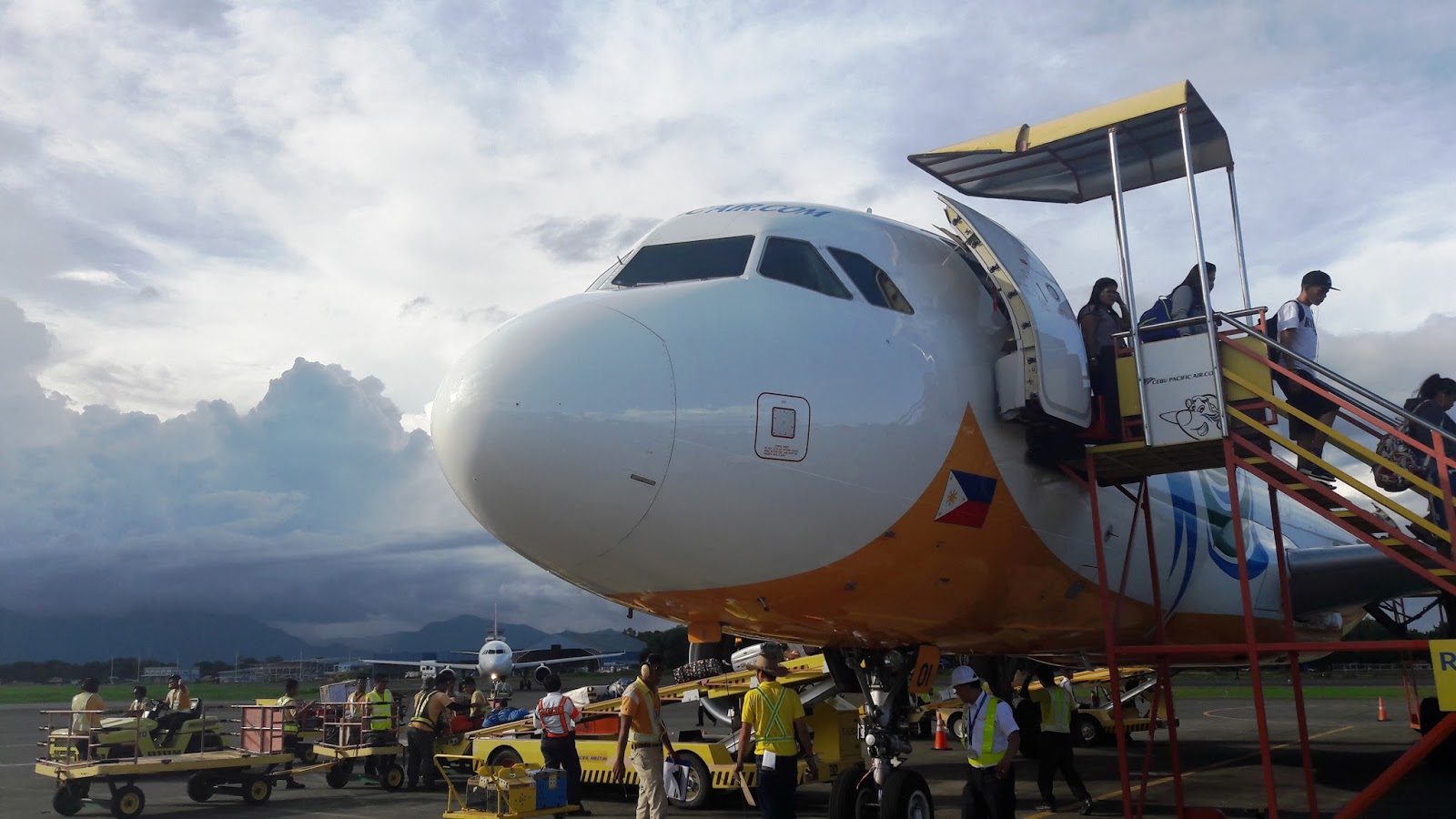 Cebu Pacific Air from Cebu to Palawan
Central Post Office, Ho Chi Minh City, Vietnam
I'll share to you my travel story, but first let me give you a little background of myself. I'm an only child, female with that, and Filipino. In the Filipino culture, being an only child means strict rules to follow. Being the eldest child of my generation on both father and mother's side, and a female. For others I am being spoiled by my parents but in fact, I was not at all. If you noticed, I kept stressing out that I'm a female, am I being sexist? Maybe or maybe not. In the Filipino culture that I grew up with, I was not allowed to go out with friends. I was not allowed to go to the beach, join birthday party at my friends' houses nor a sleepover. When I had to do my project at my friend's house, my father had to send and fetch me. When I ask permission, I had to give the exact time I am leaving and the exact time I should be home, the activities that I would do there, if the time is longer then I had to explain more, and the names of people who will be there and how are they related. Yes, that's how I grew up, being monitored and protected.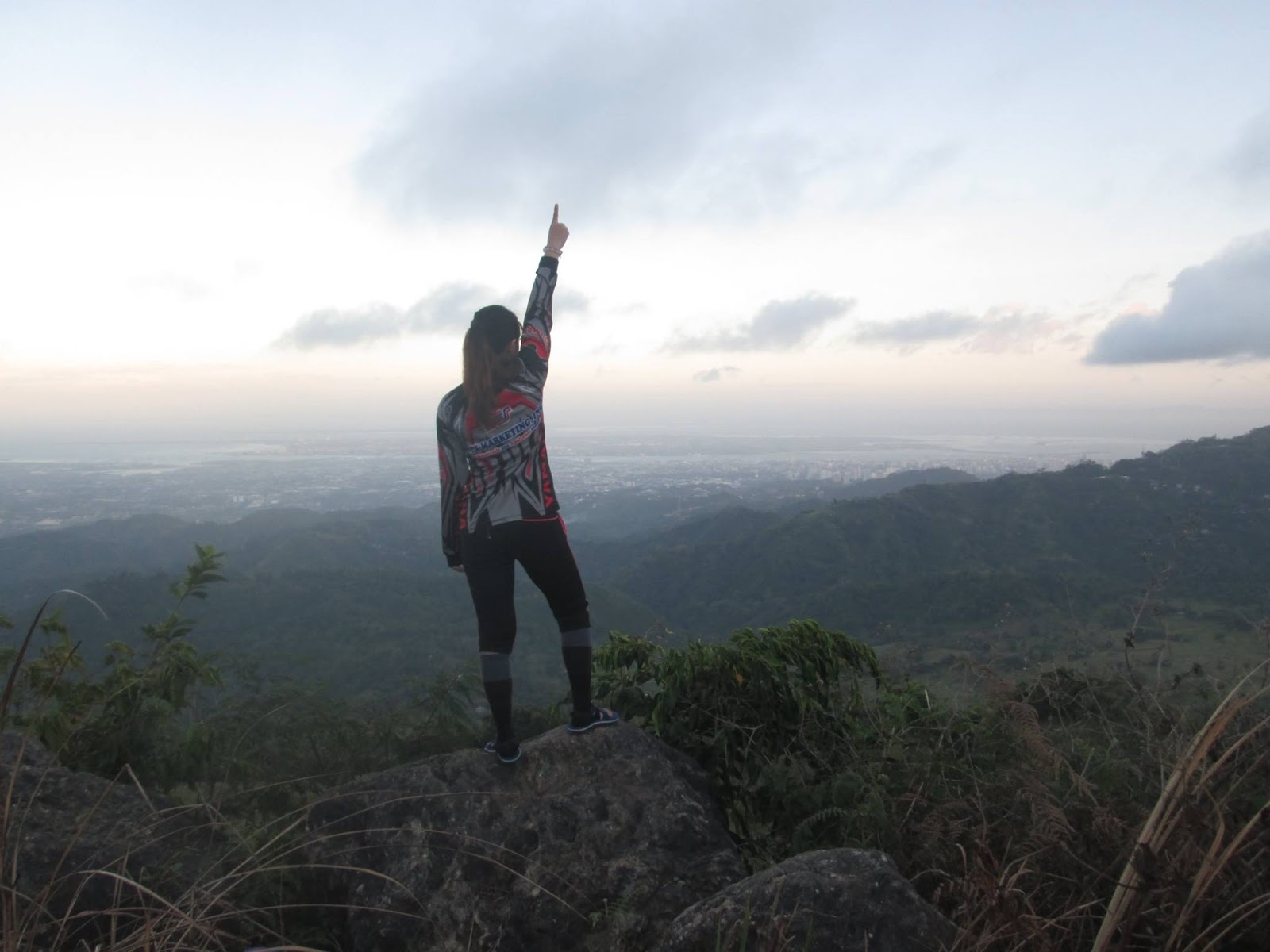 On top of Sirao Peak, Cebu, Philippines
With that background I would guess that you would think I cannot travel by myself, right? But I was able to do so. I first started my traveling with my friends on 2013, I was 21 and I just graduated from the university by then but was about to continue another study. It was just a day trip. My first overnight trip, 2D1N was on 2014, with only my closest friend that I knew, and I had to go to another island to travel with. It was one of the most exciting and memorable trip I had, I was not expecting my parents to say yes when I asked permission but yeah, I got it.
Riding a horse at Danao Lake, Camotes Island, Philippines

Then on early 2015, I had to travel by plane to the capital city of my country. It wasn't that bad because I had my aunts with me and it wasn't really traveling that I went there. Then on the same year, I traveled to the north once again this time to travel, but with my aunt to stay and guide me. You might think that my aunt was with me when I travel all the time, no you got it wrong. She only went with me two times, one on each travel and the most, by myself and some people she assigned to guide me. Still it feels that I was being monitored, right? But I got more freedom and I could travel and do more adventures. Yet, I still was afraid of going abroad. My parents wouldn't allow me to travel by myself and friends don't even want to go with me. I was all by myself to travel outside the country.

What break everything was when my Fiancé came to the rescue. A month before my birthday, we traveled together and had an adventure fun on the southern part of the country.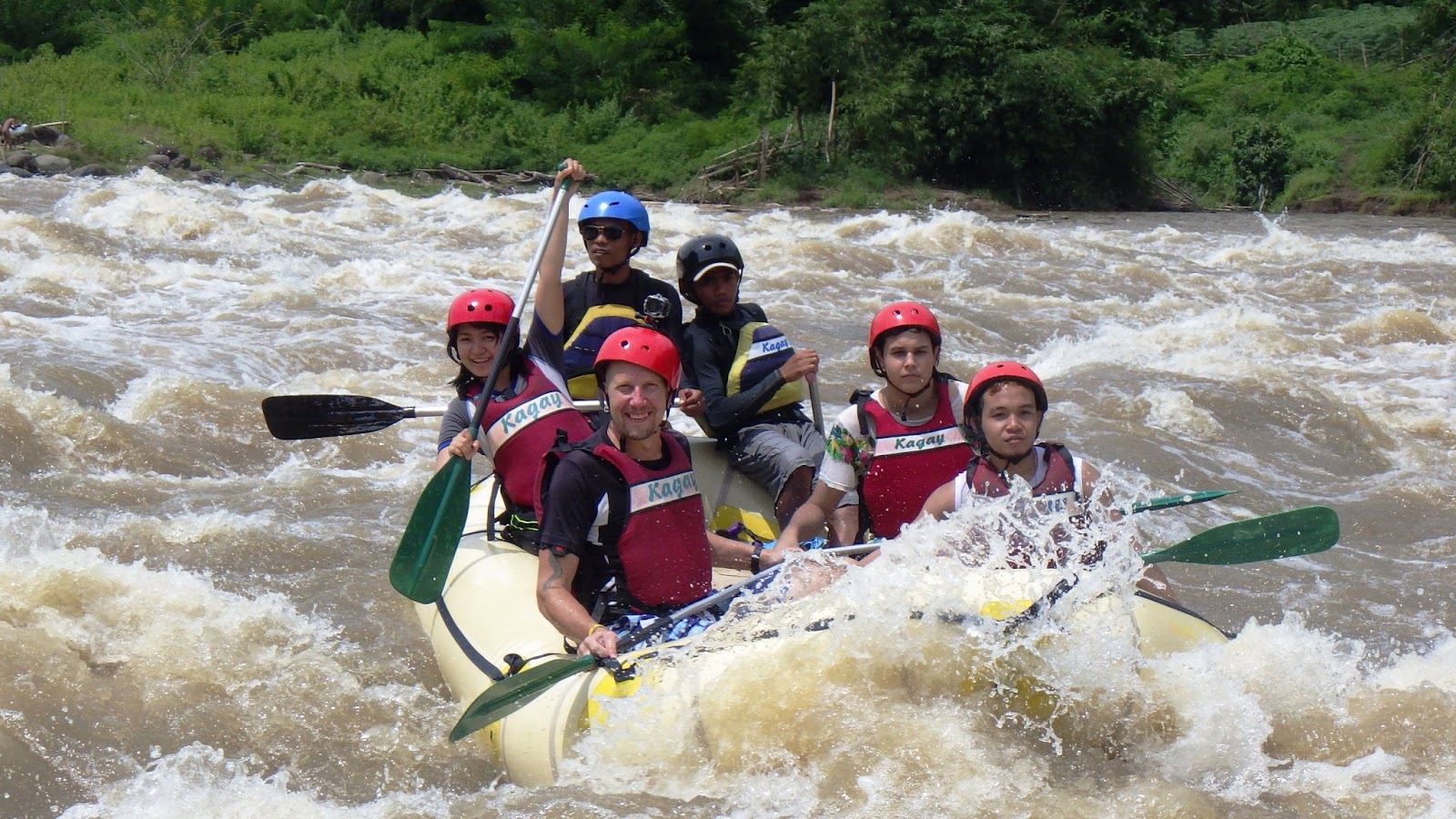 River Rafting, Cagayan De Oro, Philippines
Nonetheless, the travel that made me release from fear was on the days before my birthday, I eloped to travel to one of my desired destination albeit within the country. I asked my parents for permission, but they obviously disagreed because they wanted to celebrate my birthday together. Nevertheless, I didn't let it go, I asked a friend who eloped to travel and told me that if I want to do it, I should do it. That was when my Fiancé proposed marriage.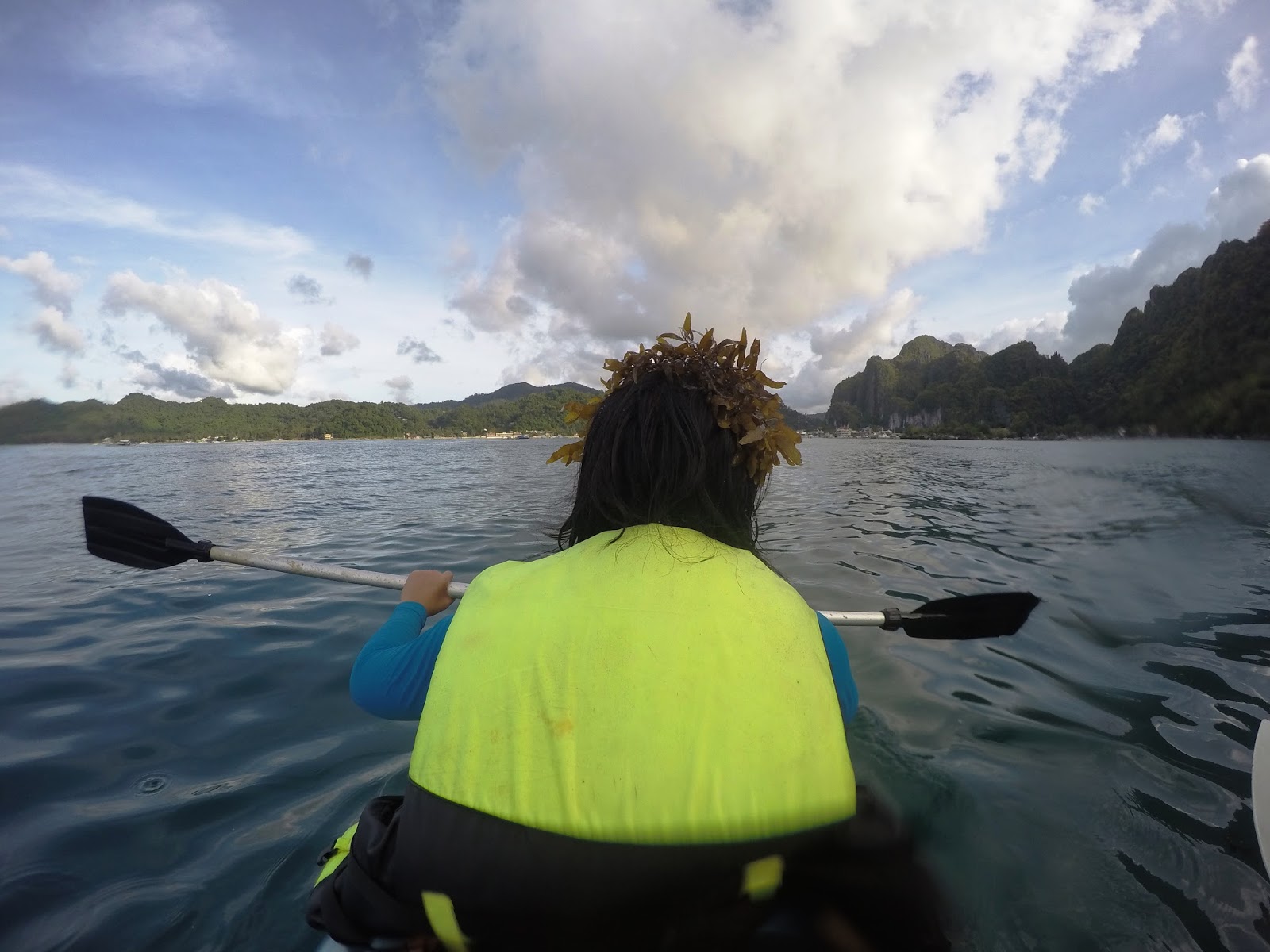 Kayaking, El Nido, Palawan, Philippines
That was the first step, within one month from being home from that travel, my Fiancé booked a ticket to travel outside the country and now I am traveling from one country to another.
Most of my travels were scheduled on a weekend when I had no work or during long weekends. But for the birthday trip, I had to be off from work for 5 days, which is almost a week, but for me, it was worth it. I thought to myself, "If I will let it go, when will be the next chance I will be able to visit the place? I'll keep on getting envious of people showing photos of themselves in that destination. I might regret not going there." And that made me decide on going, it didn't leave any "what ifs" and regrets.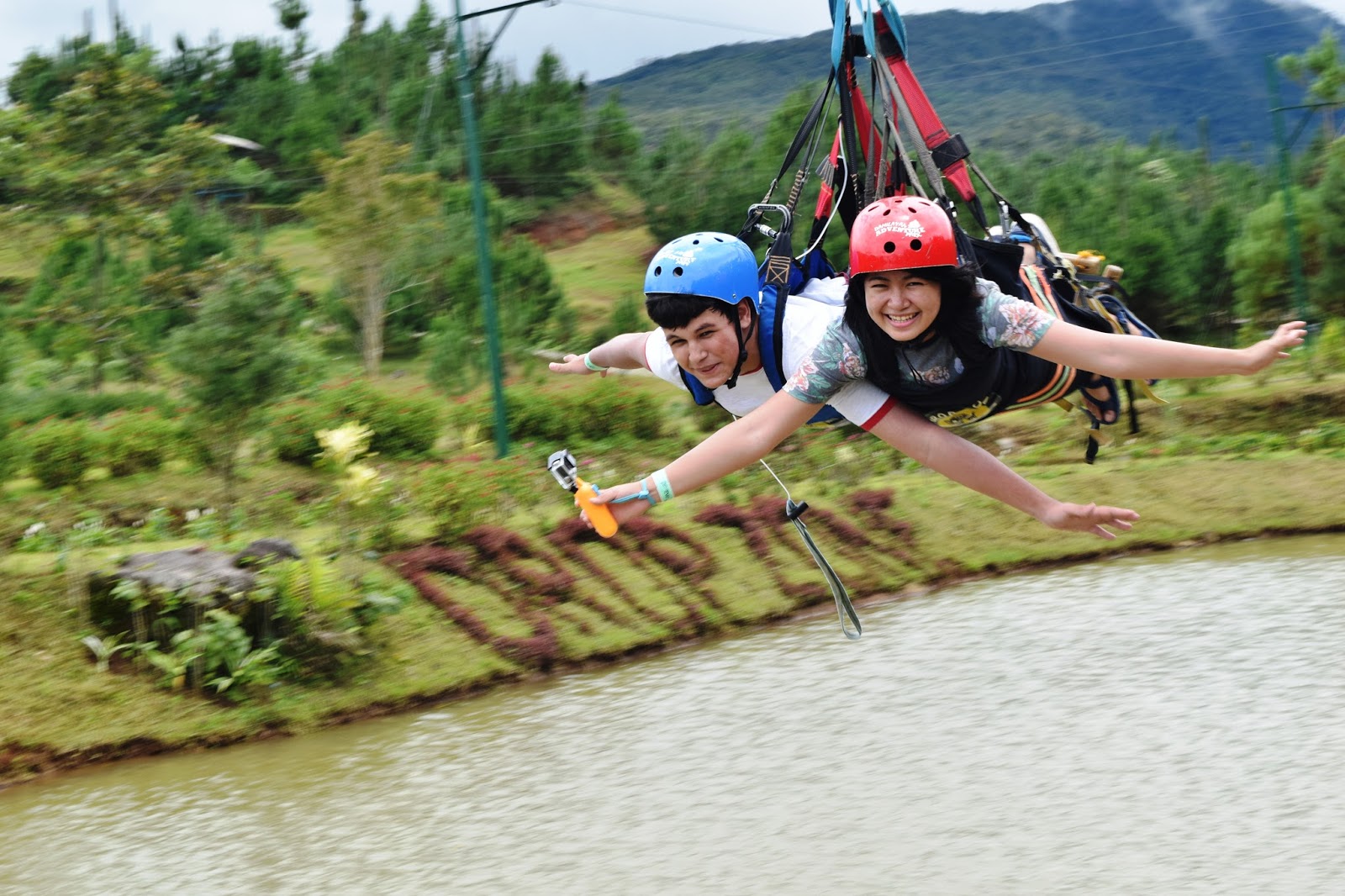 Drop Zone, Dahilayan Adventure Park, Bukidnon, Philippines
Saving up? I do save money. I don't buy trendy clothing and try to keep myself in shape, so I don't have to buy new clothes at all. I only buy clothes when they are torn or messed up or basically useless. I wait for promo tickets to be available to be able to pay less for the airfare, check on cheap hotels and accommodations like when you know some relatives are living at the destination you want to go. I always fly light and only bring souvenirs for myself and my parents. I list down the amount of money I want to spend in the travel and keep putting money aside, the more money I saved, the better. Create a timeline of the itinerary and do the travel myself as much as possible. When I need a group to do the tour, then I excitedly join the group which keeps me from spending more by paying for a group, with this, the payment is divided. The group is happy too, they get to pay less. Eat at affordable local places as well.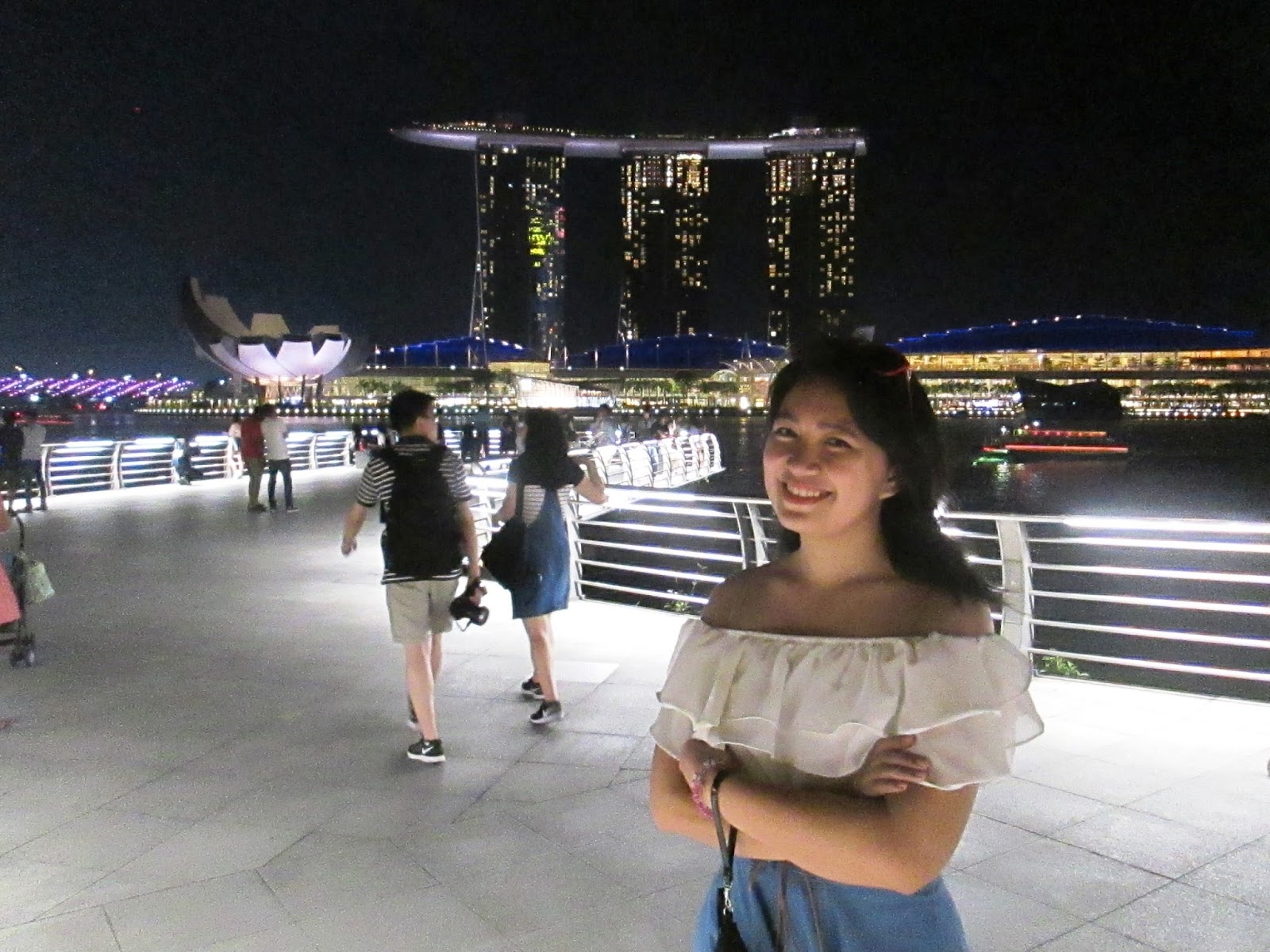 Marina Bay Sands, Singapore
Don't make excuses for yourself or you might just regret it. Don't say that you'll only do the things that you want to do when you can afford to because sometimes when you can afford to do it, you won't be able to do it. And most of all, try not to upset your family when you travel. I eloped, but I didn't let them stay upset for a long time. Family is always there, they are your home and will always be your home. Well for me.
Driving at Paoay Sand Dunes, Ilocos Norte, Philippines

You might want to know what inspired me to travel. My mother was able to go to UK and Sri Lanka when I was still small, and I remember looking at the album she made when she came back, looking at her photos, and everything she did there. She also brought a magazine and it wowed me on how beautiful they were. It inspired me to ride a plane, to soar high, and to explore places on my own just like how she did. It was unconsciously something that motivated me and pushed me to do it. I started out late than others, but that's my life's timeline.
Wanna know about me more follow my page on facebook -Cebuana Viajero
Travel Like a Bummler !!
Happy Backpacking.